Elegant Hand Carved Thuya Wood Bowls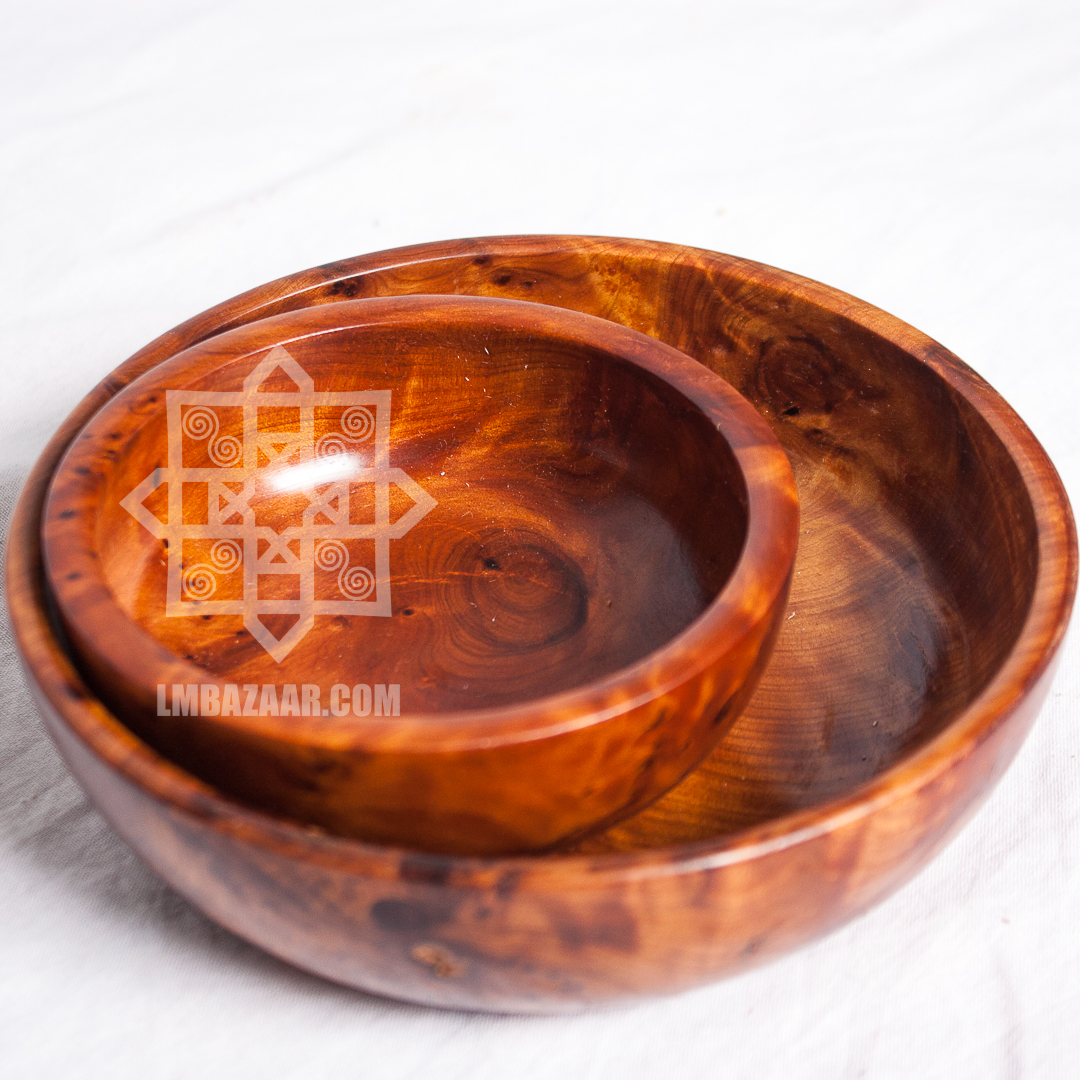 Elegant Hand Carved Thuya Wood Bowls
For a subtle touch of Moroccan decor that will go with any design scheme, look no further than these handcrafted Thuya bowls . The simple form allows the naturally occurring pattern of the Thuya burl wood to shine, for a natural, elegant statement in any setting.
Sourced from the Atlas Mountains in Northern Africa, Thuya wood crafting has been passed down to artisans for many generations. Bring home your little piece of handcrafted perfection today.
Handmade in Morocco of Thuya Burl Wood

Available in small or large size.